August 1, 2012
Today on the 1st August 2012 An Evil Nymph's Blog officially celebrates its one year anniversary!! Yeah!!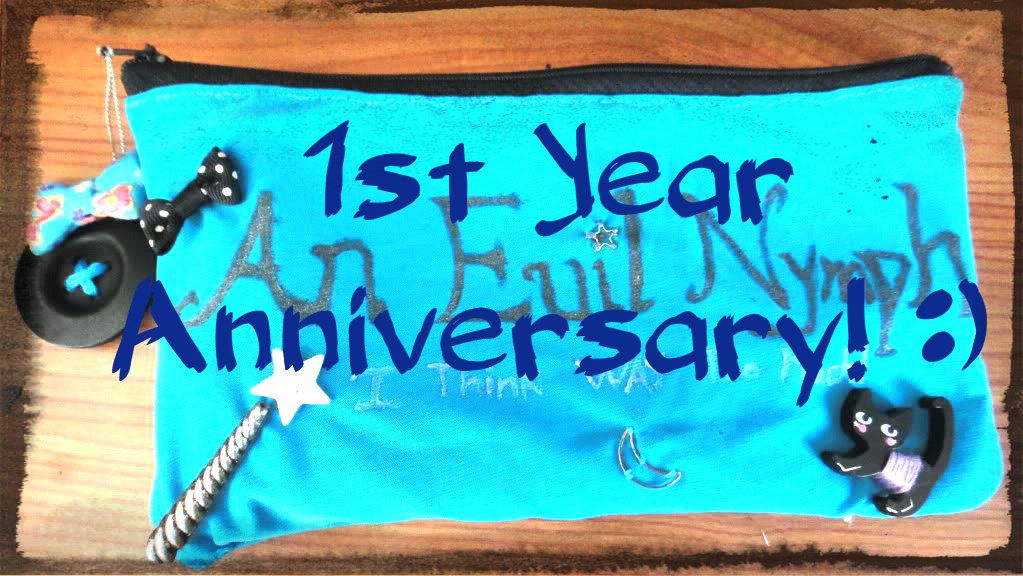 Oh my god I can't believe I've come to this, I mean I barely remember my very first post? At first I really didn't know what I was doing with this blog, I just crazy wanted to have a random blog which would be totally different from my makeup one. I had no idea that by a year I would have 15,238+ views and 301 email followers already! I never knew that I would meet such a friendly and wide community of awesome and talented bloggers and unleashed my dormant passion for writing. I never knew that I would have increased my confidence and determination in life.
I would never have thought that I would be learning that much in one year!
July 18, 2012
I lately received an award from Pudding Girl and this one is a very unique type of award. It's a sort of a get-to-know-each-other game :) It's been originally posted by Mrs Hobbles and it just looks so much fun!